Learn YOGA For Health & Wellbeing
Join Suz on her new six week journey. Discover the power of yoga and how it can transform your life. For a one-off cost with lifetime access, you will learn a series of gentle flow sequences daily. Start feeling the benefits today with this introductory course.
Learn Yoga for Health & Wellbeing
Our six week introductory Yoga course
My course is designed to introduce you to the benefits of doing yoga regularly and from these basics you grow. It's a starting point for wherever you're at – even an experienced yogi. You will step, virtually, into my yoga studio for a series of gentle flow yoga sessions and short videos. I'll explain how to perform each pose as if you're right there with me so feel supported every step of the way. Together, I will show you the power of yoga and how it can improve your well being. Are you ready?
Feel the benefits of yoga in only a few weeks
FIND US IN RAUMATI SOUTH, PARAPARAUMU, KAPITI COAST
Let's inspire you to a dig a little deeper...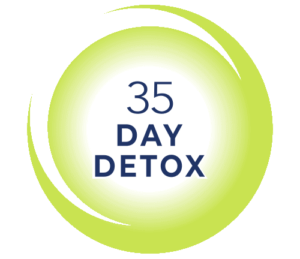 Copyright © 2022 35 Day Detox Ltd
The Natural Detox for YOUR Mind, Body & Soul. Raumati South, Paraparaumu, Kapiti Coast.
Powered by VIEWFULE