Who knew meals and snacks completely free of Dairy, Gluten and refined Sugars could taste THIS good? Get ready for change.
My recipe book contains over 100 all natural favorites that will 'tickle your taste buds' and those of your loved ones time and time again.
ENJOY OVER 100 OF SUZ'S FAVORITE RECIPES
This is the book that inspired The Challenge, my signature 35 Day Detox journey. It is jam packed with healthy meals and snacks for the whole family to enjoy. It also includes suggested shopping lists and complete meal plans for the full 5 weeks if you are also on your 35 Day Detox journey.
Sweet and savoury, they include a broad variety of delicious breakfast, lunch and dinner options to suit everyone's tastes. Most have calorie and macro nutrient analysis too and they have all been formulated to provide a balanced nutritional meal choice.
It's sure to become a firm favourite among my Vegetarian and Vegan fans too as it includes a dedicated baking section that contains recipes modified to be egg-free. Bon Appétit!
Take a look at some of the recipes in the book
Choose The version that best suits you
I will email you a PDF copy.
I will ship you a physical copy.
FIND US IN RAUMATI SOUTH, PARAPARAUMU, KAPITI COAST
Let's inspire you to a dig a little deeper...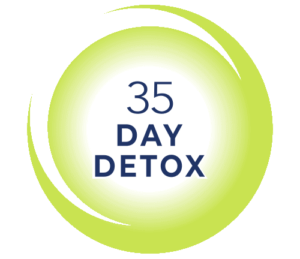 Copyright © 2022 35 Day Detox Ltd
The Natural Detox for YOUR Mind, Body & Soul. Raumati South, Paraparaumu, Kapiti Coast.
Powered by VIEWFULE